In his latest 'Mann Ki Baat' broadcast, Prime Minister Narendra Modi asked citizens to send him ideas on what he should say in his Independence Day speech. The prime minister did this so that he could set the trend for the next year of governance.
So, for his consideration, here are my top five areas he could focus on, both in his speech and administration: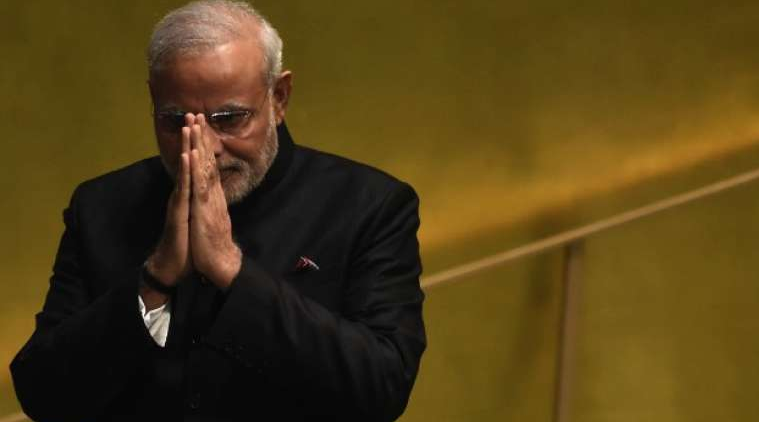 #1: Make peace, not war
Do not allow the India-China border row to devolve into war. Even though China's propensity to breach agreements and encroach on our land needs to be curbed — and keeping in mind Niccolò Machiavelli's axiom that wars which we avoid today will have to be fought tomorrow and at a greater disadvantage — every attempt to avert war must be made.
Without compromising our interests and repeating the overly pacifist mistakes of the past, we should look to defuse the situation. While China is looking to become a global leader, India also has global aspirations. Even a protracted face-off or stalemate is more desirable than war.
#2: Improve business environment
Will Make In India alone spawn the jobs we need? Or are we trying to flog a retiring horse? Do we also need Skill in India, Research in India, Heal in India and Educate in India to generate employment?
Nuanced reforms which improve the business environment are also welcome. However, certain cultural mores which curb industries that employ many thousands of workers should not be encouraged. Without government support, such demands shrivel and die.
We must also mobilise alternative wellsprings to create employment. Let business be governed by the fundamentals of business. Do not let excessive control or tradition sap an industry of its dynamism.
#3: Cultivate a scientific temperament
As a society, we do not prize the scientific temperament. Nor do we encourage scientific pursuits. And it's reflecting in our falling scores. While we look to our glorious past to help regenerate our lost national pride, we must remember that those civilisations who pursue such avenues — overzealously — become fossilised and unable to move with the times.
Society becomes zombified. The youth engages in anachronistic pursuits which are injurious to the new world order.
Today, the common man oft says: "The minority was becoming hardline and aggressive. The BJP is doing well to put it in its place". Even assuming this sentiment is true — which is no sure thing — citizens would do well to remember that old adage by Nietzsche: He who fights with monsters might take care lest he thereby become a monster.
The answer to communalism is not counter-communalism. It is reform which makes such sectarian appeals impotent. The answer to casteism is not counter-casteism. It is reform which makes caste irrelevant.
While I am proud of my heritage, I am also proud of the present. Too much focus on the past suggests a bankruptcy in the here and now. Today's India is far from such a situation. Society needs to be deradicalised and a scientific temper must be inculcated in citizenry.
#4: A new kind of politics
The BJP's political expansion comes mostly from its determined leadership. Also, it is utterly unafraid to bend the rules, taking comfort in the fact that it is only following the precedent set by its predecessor: The Congress.
It's time for a clean break from the past. In Modi, we have a political leader with both the courage and calibre to do so.
Cases against MPs with criminal ties must be fast-tracked. They must be wiped off the political map. The establishment of the Lokpal must be expedited. Politicians must refrain from exerting undue influence on institutions such as the CBI and ED for mere political gain.
#5: Efficiency, not arrogance
Efficiency in the bureaucracy is on the rise. Corruption at a senior level is virtually non-existent. Symbols of power such as red beacons have been done away with. However, when the old ways of expressing arrogance have been discarded, new methods of displaying hubris are often found.
The bureaucracy is starting to hang its arrogance on new pegs such as nationalism.
Dissenting views could be drowned out by ad hominem attacks. For example: The proponent's western education does not allow him to appreciate our glorious past and is responsible for his deplorable lack of love for the motherland.
Few Indians would contest the nationalist sentiment. We need to fear those that have cloaked their prejudices in the garb of such arguments. They could wreak havoc. It is not nationalism we have to worry about but some unsavoury elements who hide in the shadows.
Thus, my very last wish: Wipe out the VVIP culture. Ask bureaucrats to talk less, listen more and smile a lot more.
Also, don't be afraid to contradict those higher on the food chain. If not in public, then at least in private.
Published On: Aug 03, 2017 01:24 pm